GET IN TOUCH
Please use the form below to email us to discuss your account. For faster service please use the exact details you used when you set up your account with us. To cancel your account, you can log into your account online or call us during our regular business hours.
CONTACT INFO
Address:
18 Hilton Street
Manchester M1 1FR

Email Address:
info@creditscorepro.co.uk

Opening Hours:
Monday - Friday 9am - 5:30pm
Your credit card statement will read "creditscorepro1612503390".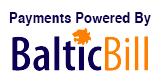 Parent company: RateSpecial Interactive, 46 Smith Alley, Suite #230, Pasadena, CA 91103. As a credit broker, our services are subject to the jurisdiction of the Financial Ombudsman Service. If you have a complaint about our services, you should contact us and we will endeavour to resolve it as soon as possible. If we do not respond within 8 weeks or you disagree with our response, you have the right to refer the complaint to: The Financial Ombudsman Service 020 7964 1000